Can Ecuador's indigenous population awaken in time to save their country's sovereignty from globalism?
Attorney William Sánchez Aveiga tells Frontline News: 'Leaders often become executioners of their own people'
The South American nation of Ecuador recently has seen orchestrated upheaval reminiscent of the psychological operations inflicted on the continent in the '50s and '60s, as documented by Central Intelligence Agency agent Phil Agee in his CIA Diary. 
Now, it is the United Nations who has "reaffirmed support for government and indigenous dialogue" in Ecuador, and who will "advise the dialogue process" between President Guillermo Lasso and the indigenous movements that will begin next Wednesday.
Earlier this month, the government of Ecuador and Indigenous protest leaders reached an agreement to end mass demonstrations that paralyzed parts of the country since mid-June. Led by the Confederation of Indigenous Nationalities of Ecuador (CONAIE) organization, the protests began on June 13 amid anger about soaring fuel prices and rising costs of living, as well as policies of the Lasso administration.
The deal, that included a decrease in the price of fuel and other concessions, was signed by Minister Francisco Jimenez, Indigenous leader Leonidas Iza and the head of the Episcopal Conference, Monsignor Luis Cabrera, who acted as mediator. Iza announced after the signing that "we will suspend" the protest, reported Cuenca High Life.
The agreement set out that petrol prices will decrease 15 cents to $2.40 per gallon and diesel prices will also decline the same amount, from $1.90 per gallon to $1.75. It also set limits to the expansion of oil exploration areas and prohibits mining activity in protected areas, national parks and water sources.
The deal also provides for "the cessation of the mobilizations and the gradual return [of the demonstrators] to the territories" from which they came to join the protest.
Indigenous peoples in Ecuador, or Native Ecuadorians, refer to the groups who were present in what became Ecuador before the Spanish colonization of the Americas, including also their descendants from the time of the Spanish conquest to the present. 25 percent of Ecuador's population is of indigenous heritage, making their parliamentary representatives the second largest party in the country's parliament.
Formally established in November, 1986, the Confederation of Indigenous Nationalities of Ecuador is a social organization that brings together indigenous nationalities, peoples, communities, centers and associations. Its main objectives are "to consolidate the indigenous peoples and nationalities, fight for land, territories, and bilingual intercultural education, reject the oppression of the authorities, fight for cultural identity and against colonialism."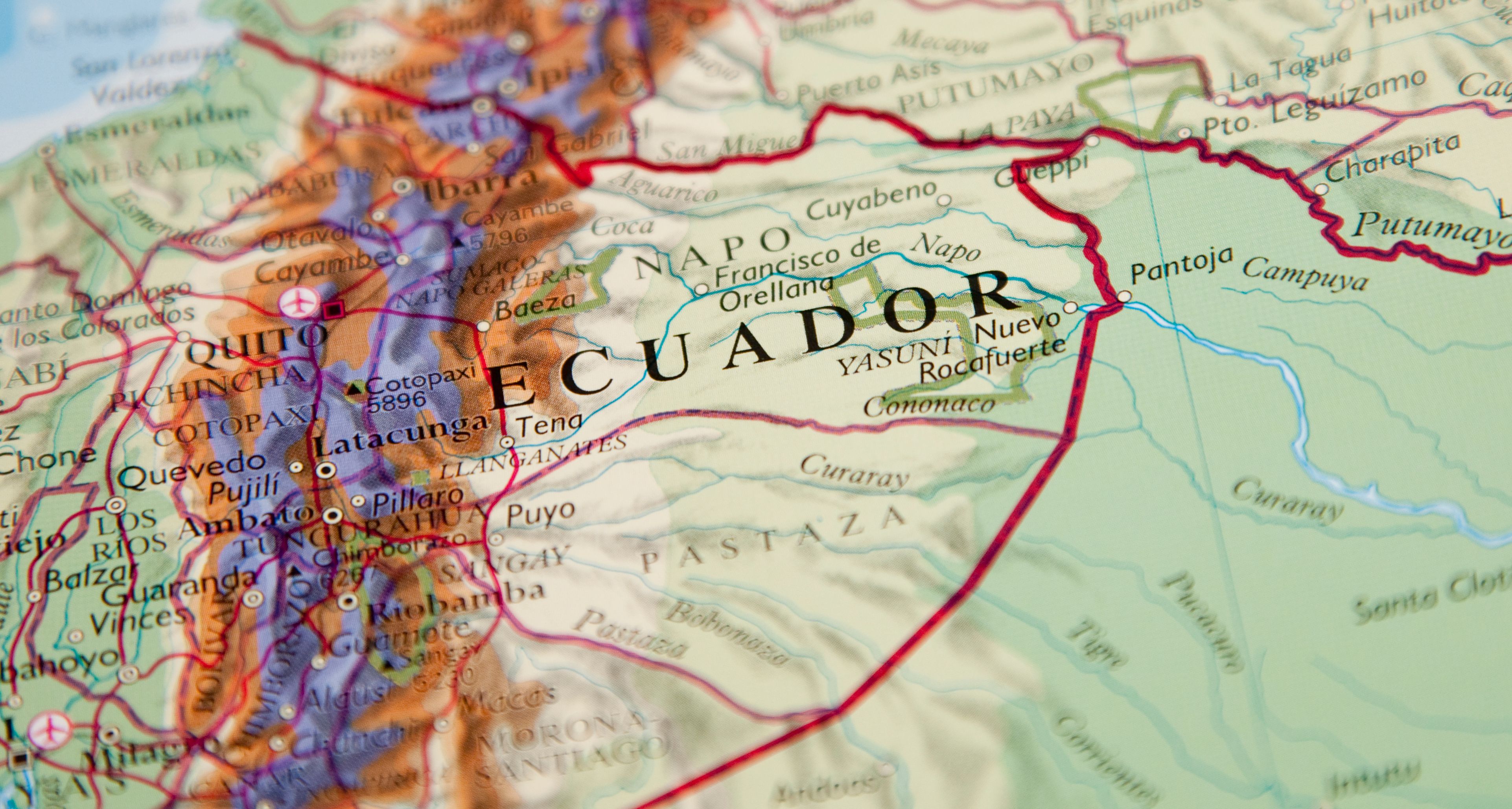 Frontline News spoke to Citizen Commission for the Truth member Attorney William Sánchez Aveiga about whether Ecuador's indigenous people are aware of the colonialist roots of the globalist agenda being inflicted on them, and if he believes they perceive their own strength and ability to save not only their own families and communities, but the entire country.
Are the indigenous leaders aware of Ecuador's loss of sovereignty to globalism?
"They hardly are; in my opinion, if that was the case they would have already included this situation on their agenda. Perhaps some are more or less aware of the matter, but I think both them (the indigenous movement and leadership) and us have not been communicative enough, and we have to work on that. Because just as laws are done, they also can be undone.
"So, no matter how much the government of Ecuador has signed away the homeland there is, nevertheless, always the possibility of untying ourselves, just like divorce. A person who marries another and lives an unhappy life cannot remain tied to that person, that is why divorce was created. And that is civil law, family law, and also international law would also give us that ability.
"Of course, nothing is easy because we are talking about powers, globalist forces that are capable of killing a president if he leaves the fold. In short, answering the question, I think they are not aware of this risk and that is a job that needs to be done."
Will more government subsidies solidify the indigenous' status?
"Yes and no, but I believe that the stand that each citizen should take, no matter who they are, is that problems are not solved with subsidies. I agree that subsidies always play a role, the subsidy has to be focused and directed because otherwise it becomes a source of corruption.
"Subsidies exist but it's not the only thing that can be done. When a government focuses on subsidies, it becomes a paternalistic government, rendering incapacitated those who receive them."
Is the current President of Ecuador as conservative as he is made out to be in the press? Is his role as an international banker completely understood?
"No, Lasso is a banker. A banker's goal is to make money. He can be conservative in certain things, but his stance and decisions with LGBT groups indicate he is not conservative, he is an opportunist – as unfortunately we have seen with the previous presidents we have had, each one with their own stain, like Dalmatians.
"Basically, he's a man without conscience. Since conscience is the basis of human behavior, if it is damaged, a person doesn't care more than the superficial, epidermal part, material things; and Lasso is a very materialistic man.
"He is a local banker wanting to enter the arena of being an international banker. The man who pursues money is not satisfied; the Bible says so and I agree. Many thinkers also said it; I don't think Lasso will be satisfied.
"If he was a banker with a different mentality as president of the Republic, he'd open Ecuador to international banking, something that Correa promised and never fulfilled. There is a certain similarity between the government of Correa and that of Lasso, although they seem to be opposite, they are not. That is why these people always make agreements with each other."
Do the indigenous people's representatives in parliament faithfully represent their interests, in your opinion?
"I believe the indigenous bases are always very supportive of each other but not their leaders. Leaders often, most of them – and I say it without fear of contradiction - become executioners of their own people, they represent individual interests, not those of the indigenous community; unfortunately that's what happens."
Did the compromises that were recently reached represent a true achievement for the indigenous side? What did they have to give up? On the balance who came up on top?
"It's difficult to know what's behind these concessions, let us not be surprised that there are shareholders among the indigenous themselves. Really when we address these issues, they are quite shady, unclear. 
"What did they have to give up? In short, they gave up who leads the way. It's a great question since assumptions are made as to whether Correa is behind this or not. I think that Correa is not behind the indigenous himself, but rather he's like a bacterium that slips into the body when there is another infection."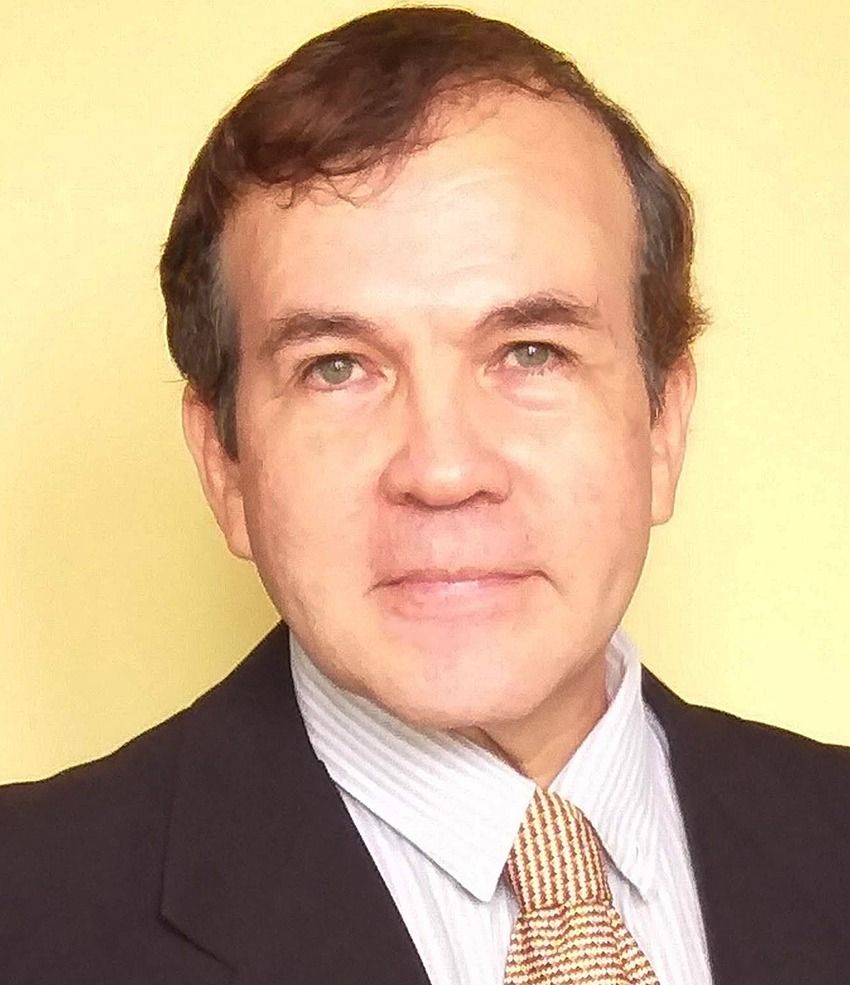 Attorney William Sánchez Aveiga